Spousal Sponsorship Applications to be processed quickly, good news announced by Minister of Immigration Marco E.L. Mendicino today. Steps taken to accelerate and prioritize applications.
In a much awaited updated, Canada immigration department announced that it is taking steps to speed up processing of spousal sponsorship applications.
Minister of immigration, Marco E. L. Mendicino, provided details about the "action" to speed up spousal application processing, a welcoming news for thousands of families waiting to build their lives together in Canada for months and whose applications have been on hold due to the impact of COVID-19.
IRCC announced that it has increased the number of decision makers on spousal applications in Canada by a whopping 66%. Increase in human resource will help in reducing wait times significantly and allow for quick decisions.
IRCC also aims to utilize new technology in processing spousal applications. Currently, spousal applications can only be submitted on paper. In near future, these will be allowed to be submitted online to allow for remote processing by decision makers and improve efficiency and wait times. The spousal sponsorship time is expected to look far better in near future.
New Bio-metrics measures were also introduced recently to exempt certain applicants for permanent residence if they had given biometrics in the past 10 years for any other previous application.
IRCC is also considering to conduct immigration interviews online without the need for the applicants to travel to a visa post, taking into account the safety surrounding the spread of the virus.
IRCC is aiming to prioritize approximately 6,000 spousal applications each month from October until December 2020. This will lead to about 49,000 decisions by the end of this year.
This announcement has provided reassurance to Canadians sponsoring their spouses for permanent residence 
Questions regarding spousal sponsorship? Feel free to send us a Whatsapp message or email at info@amirismail.com

Whatsapp us your Spousal Sponsorship Questions

Want to know your eligibility to immigrate to Canada?
Complete our free assessment form to know your eligibility as a professional, senior manager or a businessman and get our opinion from Mr. Amir Ismail, our Toronto-based authorized citizenship and immigration adviser.

Assessment for Skilled Workers


Assessment for Businessmen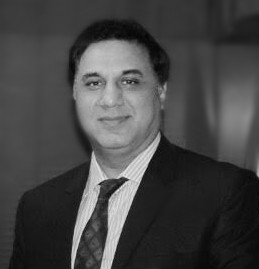 Based in Toronto, Canada, Mr. Amir Ismail is an Authorized Citizenship and Immigration Adviser recognized by the Government of Canada as an Authorized Citizenship and Immigration Representative. Read more about him here.
Amir Ismail
SENIOR IMMIGRATION ADVISER
One on one Spousal immigration consultations
Do you need help with your visa? Are you interested in a specific immigration matter? Amir Ismail & Associates (AIA) assists hundreds of people each week who are content with our in-depth analysis of their cases and to the point consultations. This assists them in identifying the issues related to their immigration matters to allow them to put their best foot forward. Since we allocate our professional time, our only inventory, in carrying out detailed case analysis, we do charge toward it. However, if a client retain us to help with their immigration matter, we allocate the consultation fee to future professional fee if we are retained within 10 business days. 

Book a consultation


About Us


About Amir Ismail


Clients Testimonials


Clients Interviews


Book a Consultation


Why hire regulated adviser


Professional Accreditation


Home Page