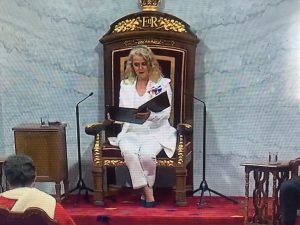 Throne Speech: Immigration remains a driver for Canada's economic growth, says Governor General Julie Payette
Her Excellency the Right Honourable Julie Payette, Governor General of Canada, delivered the Speech from the Throne to formally open the second session of the 43rd Parliament of Canada. The event took place on Wednesday, September 23, 2020, at 2:10 p.m., at the Senate of Canada Building.
The Governor General acknowledged the fact immigration remains a driver for Canada's economic growth. With other countries imposing restrictions on immigration, Canada remains open for global talent to help its economy. There is no doubt that Canada has an opportunity to become world's top destination for talent, capital and jobs. The Canadian government has reciprocated in recognition of efforts of those who chose Canada as their home by easing their immigration pathway when it allowed permanent residency to those who assisted the most vulnerable in the long term home and other health facilities. The Governor reaffirm the pledge that the government will continue to bring newcomers and support family reunification. The statement has come at a crucial time when Canadians are anxious about delays in family class applications where spouses, children, parents and grandparents applications are experiencing delays due to the impact of COVID-19. She acknowledged that there is an economic and human advantage to continue to support the family reunification programs.

The Throne Speech confirming Canada will continue to leverage the immigration advantage to its benefit is reissuing. The short term economic and long term growth, the Canadian government remains committed to immigration to remain competitive on the global stage. Canada has continued to invite applicants to apply for permanent in Canada through Express Entry system selecting applicants in Federal Skilled Worker Program, Provincial Nominee Program and business immigration programs and this trend is expected to continue.
For more information and news on immigration and citizenship programs, please do not forget to bookmark our website www.amirismail.com
Want to know your eligibility to immigrate to Canada?
Complete our free assessment form to know your eligibility as a professional, senior manager or a businessman and get our opinion from Mr. Amir Ismail, our Toronto-based authorized citizenship and immigration adviser.

Assessment for Skilled Workers


Assessment for Businessmen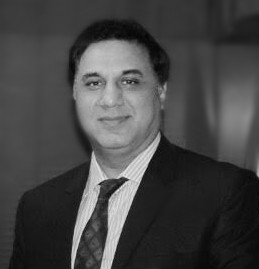 Based in Toronto, Canada, Mr. Amir Ismail is an Authorized Citizenship and Immigration Adviser recognized by the Government of Canada as an Authorized Citizenship and Immigration Representative. Read more about him here.
Amir Ismail
SENIOR IMMIGRATION ADVISER
One on one immigration consultations
Do you need help with your visa? Are you interested in a specific immigration matter? Amir Ismail & Associates (AIA) assists hundreds of people each week who are content with our in-depth analysis of their cases and to the point consultations. This assists them in identifying the issues related to their immigration matters to allow them to put their best foot forward. Since we allocate our professional time, our only inventory, in carrying out detailed case analysis, we do charge toward it. However, if a client retain us to help with their immigration matter, we allocate the consultation fee to future professional fee if we are retained within 10 business days. 

Book a consultation


About Us


About Amir Ismail


Clients Testimonials


Clients Interviews


Book a Consultation


Why hire regulated adviser


Professional Accreditation


Home Page