Canada issued another 4200 invitations to apply (ITA) to immigration candidates in the Express Entry Pool
Canada invited 4200 candidates to apply for permanent residence in its 163rd Express Entry draw on September 16.
The minimum Comprehensive Ranking System (CRS) score required or consideration under this draw was 472. This draw saw a drop of three points in comparison of the draw #162 where the minimum CRS was 475. There appears to be a trend in gradual decrease in CRS points as we move further in 2020.
The majority of Express Entry draws happening in 2020 have been focused on Provincial Nominee and Canada Experience Class candidates. However, draws considering "all programs" are coming back with an example of the latest 163rd draw, the second all-program draw happening within a space of two weeks.
It is also being noticed that the number of invitations per draw are also on the rise. This draw, like the previous all program draw of September 2, invited 4200 applicants, a clear indication that Canada would want to make up on the lost time due to hampering caused by the Corona Virus and invite more applicants per draw. The frequency of draws are also expected to increase throughout the rest of 2020. Canada has so far invited 74, 150 applicants to apply for permanent residence this year, a number that is significantly higher as compared to same time last year.

Free Assessment: Learn if you qualify

Since its inception in January 2015, Express Entry application management system has allowed Canadian government to process applications under the Federal Skilled Worker Program (FSWP), the Federal Skilled Trades Program (FSTP) and the Canadian Experience Class (CEC), more efficiently as compared to the paper-based system that was in force before.
The system allows for evaluation and ranking of applicants comprehensively so as to allow for selection of only those that are expected to establish themselves quickly in Canada. The system chooses highest-ranked candidates by way of invitation rounds inviting selected number of candidates from the pool, usually within every two to three weeks. Selected candidates are then allowed 60 days to submit a complete Application for Permanent Residence in Canada along with supporting material and documentation to substantiate their claims about their age, educations qualifications, work experience and adaptability factors such as spouse's qualifications and language skills, if applicable, presence of a close relative in Canada etc.
An Express Entry profile is not itself an Application for Permanent residence in Canada neither does an Invitation to Apply (ITA) guarantees permanent residence. An application goes through several steps after receiving the ITA involving submission of an application for permanent residence, paper screening of application, review of supporting documents and their contents and passing of background, security and medical checks.
Watch the summary of this post in a one minute video
Want to know if you qualify to immigrate to Canada under the Federal Skilled Worker Program or a Provincial Nominee Program? Complete our free assessment form a review by our Canadian team today!

Free Assessment by our Toronto Team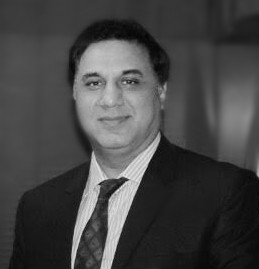 Based in Toronto, Canada, Mr. Amir Ismail is an Authorized Citizenship and Immigration Adviser recognized by the Government of Canada as an Authorized Citizenship and Immigration Representative. Read more about him here.
Amir Ismail
SENIOR IMMIGRATION ADVISER

About Us


About Amir Ismail


Clients Testimonials


Clients Interviews


Book a Consultation


Why hire regulated adviser


Professional Accreditation


Home Page