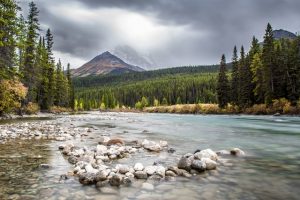 Communities in the Rural and Northern Immigration Pilot Project have started accepting Applications.
To address the aging population shortages, a new 5 years Immigration Pilot Project for Rural and Northern territories is now in effect that will help to bring new skilled worker immigrants to small communities.
Requirements:
In order to be considered in the pilot, communities must have:
Population of 50,000 or less and be located at least 75km from the core of a Census Metropolitan Area, OR
Population of up to 200,000 people and be considered remote from other larger cities, according to the Statistics Canada Remoteness Index.
For the time being, following 3 communicates are considering applicants for nomination:
Marie – Ontario.
Altona/Rhineland – Manitoba.
Thunder Bay in Ontario is inviting interested local employers to become part of the program to fulfill their employment needs.
These aforementioned communities will consider candidates who have a job offer from a local employer and recommendation from community.
Going forward, 11 more communities will also be joining the drive to nominate suitable candidates and recommend them for issuance of permanent residence status in Canada by the Federal Government.
Want to know your eligibility under Provincial Nomination or Federal Skilled Worker Program? Please complete our assessment form at https://www.amirismail.com/assessment-for-skilled-workers for a free of cost and no obligation assessment by our licensed Canadian team of immigration experts who have assisted 25,000+ clients in becoming permanent residents since 1991.