Canadian law requires that any immigration consultant residing and doing business in Canada orabroadwho provides Canadian immigration services for a fee must be registered with the Immigration Consultants of Canada Regulatory Council (ICCRC) as a Regulated Canadian Immigration Consultant (RCIC).
Before acquiring the services of an immigration adviser, it is important to understand the difference between a Regulated Canadian Immigration Adviser and an unauthorized provider of immigration services. Regulated Immigration Advisers are required to abide by a strict Code of Conduct. Authorized Representatives (AR) have the training, experience, and the professional knowledge to assist immigration clients effectively. ARs are accountable to their respective regulators, and are required to abide by the regulators Code of Ethics and Professional Conduct. E.g. as RCICs, Immigration Consultants are regulated by the Immigration Consultants of Canada Regulatory Council [ICCRC], and are governed by the ICCRC Code of Professional Ethics. Additionally, CAPIC members are subject to a robust set of CAPIC By-laws and Code of Ethics. There will be numerous benefits associated with utilizing the services of a Regulated Adviser and serious risks associated with utilizing the services of these unauthorized providers.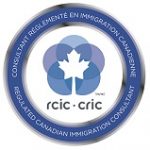 Regulated Advisers vs. Unauthorized Providers of Immigration Services:
If you are looking to obtain the services from a RCIC, look at the Councils list of members to ensure he or she is regulated by the Council if his or her name is not on the list, he or she is NOT authorized. The up-to-date list will be accessible on the Councils website
Read the Code of Ethical and Professional Conduct for Members (available on the Councils website). This will help you to know what you can expect from a RCIC.
Benefits of Obtaining Immigration Services from a Regulated Canadian Immigration Consultant
Prior to becoming RCICs, candidates are required to demonstrate their knowledge and language skills with entrance examinations. Since 2004, candidates to become authorized immigration consultants have been required to complete an accredited program. An accredited program provides consultants with essential information regarding immigration law in Canada and proper procedures regarding applications with Citizenship and Immigration Canada. Additionally, members of the Council are kept well-informed on developments in the immigration field. They are required to complete ongoing professional development and Practice Management Education.
Council members are subject to a Code of Ethical Conduct that stipulates proper procedures for their practice. The Code requires all members to adhere to stringent rules, including those regarding quality of service, professionalism, ethical practice and confidentiality. A breach of this code is considered an act of non-compliance; it is taken seriously and dealt with expeditiously by the Council. Additionally, members of the Council must provide evidence of good character before being newly regulated, including submitting a police record check.
Members of the Council are required to obtain Errors and Omissions Insurance, which protects consumers against unintended actions that may cause financial damage.
Risks of Obtaining Services from Unauthorized Providers of Immigration Services
Unauthorized practitioners who charge money for immigration services are acting illegally. These individuals should not be trusted to provide immigration services in exchange for money.
These unauthorized providers may be operating without proper education or knowledge of the Canadian immigration system or Canadian immigration law. They may be unaware of essential requirements or procedures in dealing with the department of Immigration, Refugees and Citizenship Canada (IRCC) and may not be informed of developments regarding the immigration system or of immigration legislation that could have a negative effect on a consumers circumstances as related to the IRCC.
As someone who is operating illegitimately, these individuals may have no qualms about engaging in highly unethical or unprofessional actions. Many times, these unauthorized providers are seeking only to swindle money from unsuspecting clients. Additionally, they may engage in unethical or illegal practices in their dealings with the IRCC, which could jeopardize an applicants current and future status with the IRCC.
Non-members are practicing without the authorization of the regulatory body. They are not subject to the rules and regulations that govern Council members, who are held accountable for their actions by the Council. They may not properly identify themselves on official documents and records and most likely operate unknown to the Council and appropriate officials.
Unauthorized providers do not have Errors and Omissions Insurance and are subsequently unprotected and unable to compensate consumers adequately who have been financially hurt.