parents sponsorship canada
Canada citizens or permanent residents who are at least 18 years and old can sponsor their parents and grandparents to come to Canada as permanent residents. You must support them financially and make sure they don't need social assistance from the government. Check if you are eligible to sponsor your parent or grandparent or support their Super Visa Application.
Complete our family sponsorship assessment form to find out your eligibility to sponsor your loved ones.
Watch our video to learn about 2020 Parents Sponsorship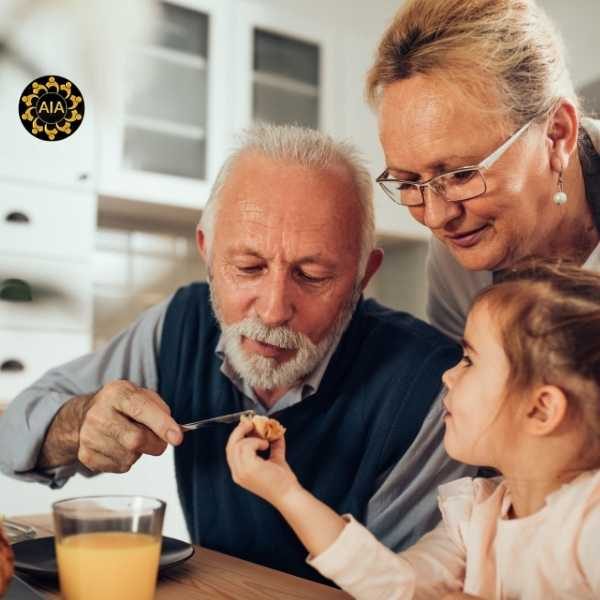 Parent/Grandparent Sponsorship 2020
Government of Canada will start accepting expression of interest to sponsor parents and grandparents from 13 October, 2020, for 3 weeks. The deadline to submit the interest in November 03, 2020.
00

Days until deadline to submit interest to sponsor
You can sponsor your spouse, partner or dependent child if:
you're at least 18 years old

you live in Canada
you're a Canadian citizen, a permanent resident of Canada, or a person registered in Canada as an Indian under the Canadian Indian Act
you have enough money to support your parents or grandparents and you are able to demonstrate by way of providing your proof of income.
you promise to financially take care of your parents or grandparents for a specific period of time by way of an undertaking confirming that you shall provide financial support for them for 20 years, starting when they become permanent residents
you repay any provincial social assistance (money from the government) your parents get during the time of your commitment of  20 years. Similarly, your parents or grandparents will also be required to abide by certain certain responsibilities during the undertaking period by signing a sponsorship agreement that confirms you will you'll provide for the basic needs of parents or grandparents and your parents will make every effort to support themselves and their family members.
You can't sponsor your parents or grandparents if: 
you're less than 18 years old
you have intentions to not live in Canada when you apply to sponsor your parents and grandparents and/or when your parents and grandparents become permanent residents. Sponsors are expected to have primary residential address in Canada when they submit their application and until IRCC make a decision on their application.
you're not a Canadian citizen, a permanent resident of Canada, or a person registered in Canada as an Indian under the Canadian Indian Act

you do not have sufficient money to support your parents or grandparent

You may not be eligible to sponsor your parents and grandparents if you:

You are in jail, prison, or penitentiary or you 

didn't pay back an immigration loan, a performance bond, court-ordered family support payments such as alimony or child support, didn't give the financial support you agreed to when you signed a sponsorship agreement to sponsor someone else in the past, declared bankruptcy and are not discharged Footnote. receive social assistance for a reason other than a disability, were convicted of a violent criminal offence, any offence against a relative or any sexual offence inside or outside Canada, can't legally stay in Canada and must leave the country because you received a Removal Order.
It is imperative that you find out you fully qualify to sponsor as there may be other reasons that might make you ineligible under the Immigration Refugee Protection Act of Canada. Contact our offices today for a discussion.
What option do you have you do not get selected or do not qualify to sponsor parents/grandparents
Parents can consider to apply for a super visa if their children do not get selected through the random selection for parents sponsorship or they do not qualify as sponsor. A super visa allows parents or grandparents to visit their children or grandchildren for up to 2 years at a time. It's a multi-entry visa that provides multiple entries for a period up to 10 years. Complete our assessment form for parents sponsorship to determine the eligibility under Super Visa or send us an email at info@amirismail.com indicating size of your family members in Canada including number of people applying for the super visa to allow us to determine your eligibility.
If parents want to stay for 6 months or less, they can apply for a visitor visa. Please complete our visitor visa assessment form for eligibility under the regular visitor visa.
One on one parents sponsorship, super visa or visitor visa consultations
Do you need help with your parents sponsorship, super visa or regular visitor visa application? Are you interested in a specific parents sponsorship matter such as eligibility or any other complexity associated with your or sponsored person's eligibility and wish to disabuse those concerns before or after the submission of your application? Amir Ismail & Associates (AIA) assists hundreds of people each week who are content with our in-depth analysis of their parental sponsorship cases and to the point consultations. This assists them in identifying the issues related to their parental sponsorship matters to allow them to put their best foot forward. Book your one-on-one consultation with Mr. Amir Ismail for a detailed discussion on your immigration matter.