The team at Amir Ismail & Associates specializes in securing of admissions in top Canadian institutes as well as offer representation of your study permit application through our Authorized Immigration Representatives.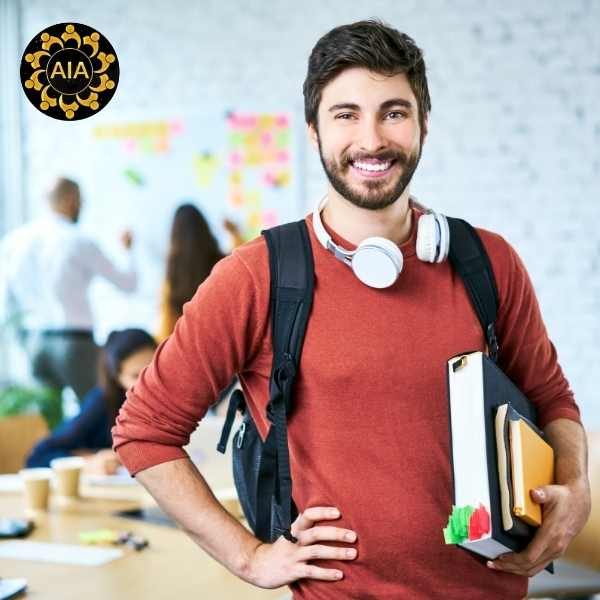 IMPORTANT UPDATE
Canada is allowing international students to travel to Canada effective 20 October 2020 as long as they intend to study in a Designated Learning Institute (DLI) that has a "COVID-19 readiness plan" in place that has been approved by a provincial or territorial government where the DLI is located.
Canada is one of the preferred  destinations for international students. Every year, over 300,000 new international students choose Canadian institutes for higher studies. There is no denying that Canadian institutes offer affordable tuition fees, flexibility to work during study, post-study work and immigration options. The quality of education is second to none, hence the trust of thousands who come here to study and often decide to make this country their permanent home. According to the Canadian Bureau for International Education's (CBIE) 2018 International Student Survey, the overwhelming majority of students (93%) say they are satisfied with their educational experience

Canadian degrees are widely recognized as comparable to those from the United States, Australia, and the United Kingdom. Canadian 17 Canadian universities are ranked in the top 500 of the QS World University Rankings 2020. The Times Higher Education World University Rankings and Shanghai Ranking's Academic Ranking of World Universities have consistently placed Canadian institutes in Top 100.

Needless to say, Canadian institutes offer qualifications that are valued all around the world. Yet, the cost of living and tuition fees of international students are generally lower than in other countries such as the United Kingdom, the United States and Australia. Canada offers a multicultural learning environment as almost all of the world's ethnic groups are represented here.

With all the benefits you gain when you opt for studying in Canada, there is one more benefit that is worth mentioning and that is the possibility of becoming a Canadian Permanent Resident after completion of your study program.

Our Canada-based professionals can facilitate study in Canada for international students by helping them secure admission in Canada institutes,  choose the right university, college or career college for you and as well as take up the representation of your study permit application as authorized representatives. 
Types of Study Options available through AIA
Our Canadian team of experts can research and provide you following options to consider for pursuing your higher studies in Canada. 
1: Bachelor's degrees: awarded after four
years of full-time study. Some three-year Bachelors and two-year Associate Bachelor's degrees options are also available at institutes on our panel.
• Master's degrees: available after a Bachelor
degree for further specialization in chosen subject. These are usually one to two years in duration.
Course or research/thesis based options are available.
• Diplomas: granted after the completion of a
college program. We have the following options to offer: 
• Regular diploma: granted at the end of an accredited two-year program.
• Advanced diploma:  granted after the completion of a three-year program.
• Postgraduate diploma programs: pursued after a regular/advanced diploma or  Bachelors Degree and are usually one-to-two years in length.
Steps involved in Study in Canada process
Step 1: Secure Admission at a Canadian Institute. Our team can assist in securing admission as per your choice of course, location, institute and budget.
Step 2: Apply for a Study Permit and a temporary resident visa or electronic travel authorization (as applicable) at a Canadian visa office or online. As Authorized immigration and citizenship representatives, our team can legally represent your study permit applciation.
If you live in China, India, Morocco, Pakistan, the Philippines, Senegal or Vietnam, you may be able to get your study permit faster under the Student Direct Stream. Watch our short video  on SDS process
Work opportunities while studying Canada
Students have the option of work in Canada (on or off campus) while studying Canada. They are allowed to work for up o 20 hours a week. Spouses or common-law partners of students can also get a work permit while they study. Our team can assist you in securing the "Open Work Permit" for your spouse.
Graduates of certain designated learning institutions are eligible for Post Graduate Work Permits (PGWP).
Duration of PFWP varies according to the length of the study program you pursued in Canada. 
Program length less than 8 months: You aren't eligible for a PGWP.
Program length more than 8 months but less than 2 years: You may be entitled to a PGWP that's valid for up to the same length as your study program.
Program length 2 years or more: You may be entitled to a PGWP that's valid for 3 years.
Permanent Residence pathways for Students
Some students wish to live permanently in Canada after completion of their studies. They have several options to consider for this purpose such as:
Federal Skilled Trade Class
Provincial Nominee Programs
Atlantic Immigration Pilot
Contact our team to book a detailed consultation to discuss your immigration options if you have already graduated and gained work experience in Canada or complete our free assessment form to know your eligibility.
Ready to start your admission and study permit process? Please complete our student assessment form below to allow us to assist you further.
Student Direct Stream Quick Overview
International Students can travel to Canada effective October 20, 2020. View the video for more details
Assessment for Admission and Study Permit in Canada
Please complete the following assessment form to allow us to determine your eligibility to secure admission in a Canadian institute and application for study permit in Canada.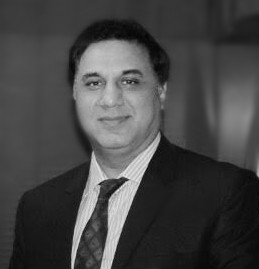 Based in Toronto, Canada, Mr. Amir Ismail is an Authorized Citizenship and Immigration Adviser recognized by the Government of Canada as an Authorized Citizenship and Immigration Representative.
SENIOR IMMIGRATION ADVISER
One on one immigration consultations
Do you need help with your visa? Are you interested in a specific immigration matter? Amir Ismail & Associates (AIA) assists hundreds of people each week who are content with our in-depth analysis of their cases and to the point consultations. This assists them in identifying the issues related to their immigration matters to allow them to put their best foot forward. Book your one-on-one consultation with Mr. Amir Ismail for a detailed discussion on your immigration matter.