What our clients say about us
Learn about our immigration clients success stories whom we have served in the past 30 years and why do they consider as best immigration consultants for Canada!
Please visit our Facebook page www.facebook.com/canadaimmigration for updated list of clients from 2016 to 2020

Mr. Muhammad Umair Khanzada
Experienced Procurement Professional -University of Ottawa Graduate
Mr. Ismail and the team has been very supportive. Along with extensive experience, Amir has an in-depth knowledge of immigration processes.
December 12, 2017
Mr. Amirali Noorani
Hospital & Healthcare Professional
I availed Mr. Amir Ismail consultancy services last year when I decided that I should apply for Canadian immigration. Mr. Amir Ismail consultancy firm is one of the best consultancy firm.
I remember when I first met him in his office last year, I was not sure if I'll be able to qualify for the immigration, but the confidence and motivation which he has given to me, make me feel comfortable and confident. I was at ease, because I knew that my case has been handled by a professional.
Throughout my process, he kept me in the loop and I answered all my queries which I had during the process.
The team of Amir Ismail Associates is hard working and they provide services with full dedication.
I would gladly recommend his services to anyone pursuing immigration to Canada.
July 1, 2015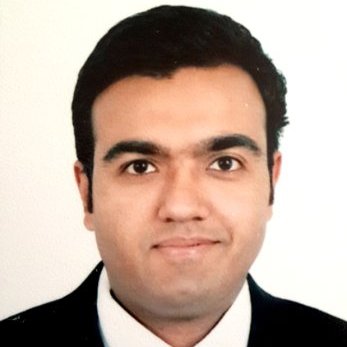 Mr. Karrar Raza
Corporate Finance Professional
I procured Mr. Amir's services for Canadian Immigration purposes under the Federal Skilled worker program.
The information provided was precise, comprehensive and support from his office ensured I was able to complete all documentation on time.
As a result, I received immigration within 8 months and in a hassle-free manner. Many times during the process I queried Mr. Amir and received prompt responses from his side.
I would gladly recommend his services to anyone pursuing immigration to Canada.
April 16, 2015
Mr. Farhaan Tariq
Business & Technology Management
I am really happy on securing Canadian permanent residence today & it was all possible due to your professional guidance & immense expertise in immigration matters.
The first meeting with you proved your trustworthiness, professionalism, experience & satisfied me so much that my all my fears & doubts were put to rest. The best thing that I enjoyed during every step of the entire process was your dedication in handling clients on individual level, sincere & timely advices & no matter whatever & how many were my queries, you have always replied with detailed & helpful information.
I am delightful to experience the same levels of enthusiasm & smart work that your team has always put forward. They have kept me updated at all stages during the whole process.
Last but not least, I never ever felt that I have made a wrong choice by hiring your services. It was & is worth every penny & every second. I highly recommend your professional services to everyone who is looking for an extremely reliable, authorized, authentic & a friendly immigration consultant.
Thank you for offering me a beautiful relationship of lifetime.
April 2, 2015
Mr. Donald Ambrose
Network Administrator at Canadian Memorial Chiropractic College
It was a absolute pleasure to work with Amir and his staff at Amir Ismail Associates. They are by far one of the best immigration consultancy firms..
Amir's professionalism and keen eye for detail has trickled down wonderfully within his staff and therefore it shows in their documentation and customer handling.Also what i truly appreciated, was the fact that they have a very upfront attitude regarding information,without cutting any corners and are always happy to advise on any matters that can make the whole immigration process a good experience.
I would definitely recommend his firm to anyone who is looking for a sleek,professional and immigration experience.I wish them all the best for their future endeavors.
Thanks,
Donald Ambrose
November 8, 2014
Mr. Asad Aslam
Solution Consultant at Oracle
Amir Ismail is a true professional when it comes to client-handling. Provides a very clear picture of the situation and makes sure that client is able to set the right expectation. He is a detail-oriented person with thorough knowledge on the Immigration domain. It was a pleasure working with him and I wish him all the success in the future.
March 12, 2015
Ismail Muhammad
Senior Business Analyst
I found Amir Ismail to be very professional and dedicated towards his work. My experience working with him has been great. He is well informed about new immigration updates and is always willing to help his clients. I would highly recommend him to anyone who requires assistance in immigration.
December 1, 2014
Mrs. Humaira Shahid
Book Author W.W. Norton
Amir Ismail is one of the most efficient, talented and trust worthy advisor. My experience with him as a consultant on immigration issues has been very pleasant, he is not only thoroughly professional but extremely reliable, wise, intelligent and somebody who watches your back.
November 20, 2014
Muhammad Junaid Mansuri
A day I decided to relocate from Pakistan but I wanted to focus on my professional career and finding someone who will take care of my case and this is the reason I started searching for Professional Consultant/Immigration Lawyer. I met several Immigration consultants and advisors in Karachi, Pakistan but when I met Mr. Amir Ismail personally, I found him a competent, ethical, updated even full package consultant who is able to respond you on any immigration related queries even every question has an answere. So, I decided I will go to submit my case with Amir Ismail Associates.
I remember that i got Low Band in IELTS certification and i was not interested in re-attempt for IELTS. I visited his Karachi office and emphasis his team to apply my case with the same I got and suddenly he came out from his office, placed his hand on my shoulder and looked at my eyes and said "Mr. Junaid I know you can do it and you have potential to get more than you achieved". The moment I felt him like a Family member who knows myself better than me.
During our relationship, I had some issues with them but when I notified him, I felt they started more care and dedication with me and they respond me positively more than my previous tenure.
In my view Client care is important and Mr. Amir Ismail and his team have done it.
Well done Mr. Ismail.
November 6, 2014
Dr. Sheeraz Jamal Khan
Associate Professor at post graduate medical college
I have found Amir to be an extremely friendly person besides being extremely professional in his attitude towards his clients. He has recently completed my immigration process and I couldn't be happier with his work and the way he puts his heart to it. I was always approached well in time and his office at Karachi led by Miss Charlene Harris was always prompt in their replies. He actually made my life so easy. Being a professional myself I felt many times that it was he who was the driving force behind me and I would not even have sustained the immigration process without him. I have already recommended him to many of my colleagues and I am sure no one would ever regret after having him beside in such a tedious process which takes time and energy. I pay my highest regards to his organisation and to him as a person with utmost humane values.
November 6, 2014
Mr. Rashid Mehmood
Marketing Research Professional
I am pleased to recommend Mr. Amir Ismail for the immigration services. I retained Amir Ismail & Associates (AIA) for Canadian Immigration and found AIA's services entirely professional, timely and helpful. During the period of immigration services retention I have recommended few of my friends to AIA and found that they only offer their services to eligible candidates and don't mess-up the things just for making money. I can confidently say that Mr. Amir Ismail is a trustworthy and reliable resource for the immigration matters.
July 9, 2014
Mrs. Suleiman Lalani
Migration Health Nurse at International Organization for Migration
Amir, I am very fortunate to have you my consultant for Canadian immigration. On Saturday we got our passport from your Karachi office and it was the moment of immense pleasure.I want to thank you from the deepest of my heart as this journey with you was very supportive and encouraging.
Mr. Shaham Ali Khan
Business Manager @ NetVoc LLC, USA
Amir is Not only a Great human being, but a very responsible professional as he takes his profession very serious. He Strives to be the Best and that shows when his services are award winning. Trusted and recommended.
Apr 16, 2015
Mrs. Nausheen Shehzad
Executive Director at Neuropsychology Center
We have all the good words and appreciation for Mr. Amir Ismail for his honesty and dedication toward his profession and his clients. We were guided to choose the best category and the result was quick. We had the pleasure of meeting with him in Toronto over dinner and met with his family too. His personalized services and attention to all his clients is commendable. We do not have any hesitation in recommending him to anyone interested in seeking the help of a licensed immigration adviser and is looking for very personalized service.

Ms. Shamama Firdous
Direct Marketing Associate at SMT Direct Inc.
The day I hired Amir Ismail as a consultant, I knew my life was about to change. From the initial process to the interview and finally now at the very culmination of the process he has been a constant source of support and guidance with a keen grip on immigration processes and excellence in professionalism. I highly recommend Amir Ismail for all your immigration needs! My experience has not been anything except 'perfect'!
August 10, 2012

Dr. Abdul Jabbar Haroon
Professor of Medicine Consultant Endocrinologist
The Aga Khan University
​
I got my case for immigration to Canada prepared through Amir Ismail and Associates. I have all the words of praises for his professionalism. He and his team don't cheat you like other immigration consultants. AIA doesn't give you any false promises. Amir Ismail deals all the immigration cases himself and is a well reputed ICCRC member.
​
He is into this business for the past so many years and has the Best of Knowledge in Canada Immigration. You just talk to him once and you will make out for yourself. I have consistently been satisfied and impressed with the quality of work AIA has delivered and the way in which they conduct business.
​
For the AIA team, in particular Charlene who was in direct dealing with me, It was really a pleasure to work with you and the service was not just super friendly, but also very efficient and successful. Your team has always been friendly, kind and informative, which I find to be a plus point as well. Many thanks for your assistance in making the process as smooth as possible.
​
I received regular timely updates and feedback with regards to my application and Canadian immigration changes and also received excellent advice/counsel on immigration/legal related matters.
​
Amir Ismail has built his company on strong ethics, fair assessment and due diligence. Over the last several years, Amir's clients have sung his praises and spread the word about his immigration consultancy services, so much so, that he doesn't even need any more testimonials.
I would without question recommend Amir Ismail and Associates as a first choice for an integrated immigration consulting solutions.
​
January 18, 2013

Mr. Behram Mana
CEO at Risk Management Services Pvt Limited
Amir is a dedicated professional, who hand holds his clients form A to Z, provides good services to each client individually, and always tries to get the best results for his clients.
I have no reservations in recommending Amir Ismail to anyone, based on my experience with him and his firm.
December 2, 2012

Mr. Badiuddin Akbar
Chief Operating Officer at National Clearing Company of Pakistan Limited
We initiated immigration process somewhere in May-June 2009 through Amir Ismail & Associates ("AIA"). One of my friend referred Mr. Amir Ismail, I always thankful to my friend that he took me to the right place where I found a professional with friendly approach. He guided and advised at each and every step and always kept us informed for the progress of our immigration application along with timely follow-ups with the Canadian High Commission. Apart from immigration process, Mr. Amir Ismail disseminated number of useful information about new immigrants such as education, jobs, tips for financial planning and things to do in initial days etc etc.
​
Many thanks are also due for Mr. Amir Ismail for answering our number of emails, phone calls and text messages promptly.
Staff of AIA Karachi office was also very helpful and responsive; particularly I must appreciate Ms. Charlene Almeida for her professional approach towards works and client dealings.
​
Based on our experience we highly recommend AIA to all those who would like to process their immigration application in a smooth, efficient and professional manner.
​
Our sincere wishes will always with AIA and their team; May you grow more and more with same zeal & zest
​
Kind regards,
Badiuddin Akber ( One of the satisfied client of AIA)
December 3, 2012

Mr. Kashif Qadeer
Deputy General Manager(IT) at SUI SOUTHERN GAS COMPANY
Amir is a true professional who take care of all of his clients. He is not only good in documentation but giving information to clients in advance. He keeps track of whatever happening in the laws but informed clients accordingly. I am completed satisfy with the services and recommends others as well.
May 1, 2012
Mr. Rai Yasir Ali Talib
Principal Architect at Coalesce Design Studio
​
Life is about making right decisions at the right time and hiring Amir Ismail & Associates was one of the best decision of my life. As a professional with very busy work routines at the peak of my career i could not do it without Mr. Amir Ismail and his active and very cooperative professional team. From the start till the last stage of my process they were so helpful and efficient and I never had to be worried about anything. I am more than satisfied with there consultancy services and i recommend Amir Ismail & Associates for their excellent consultancy, help, support and professionalism.
​
March 26, 2013
Ms. Wajeeha Rafat
SAP CO Certified Consultant with 10 years experience in Controlling, Finance, Accounting, Audit and related fields
​
I found Mr. Amir as very professional immigration consultant, he promptly respond to our phone calls and emails. If anyone would like to hire immigration consultant services, I would strongly recommend Mr. Amir for his satisfactory services with true professionalism along with customer centric approach.
August 27, 2012

Mr. Aslam Mujeeb Rizvi
Health Manager at Hamdard University Hospital
When I planned to migrate to Canada. I was worried to see the confusing and lengthy paperwork and follow up. Some one told me about Aamir Ismail and Associates. I visited them and they gave me briefing about the Immigration process. What was most appealing that Mr. Aamir works ethically and do not entertain the false cases for immigration for just minting money as other do.
Now I am in final stage of immigration and during this whole period there were lot of paper work which they have done for me. I kept myself concentrating on my existing job. There professionalism and followup of the case was tremendously superb and feel you are sitting on the back seat of your car enjoying the journey. If you want a hassle free immigration process I would recommend to come under the umbrella of Aamir Ismail and Associates for your successful immigration case.
November 1, 2012

Audit & Risk Professional
Amir Ismail is a qualified immigration consultant.He has got excellent leadership qualities .He always takes initiatives and work as a team player to deliver his tasks and meet the deadlines on time. This is very important in his role as an immigration consultant.He always lives up to the personal values and is quite able to train and guide the staff/people in the right direction for achieving their goals.He has very good understanding of his subject which has helped him in successful results for his clients .He always deals with genuine clients and prevents and stops the people to file their case with non CSIC members or any other fake consultants. Overall, he is a top notch person.
May 1, 2010

Director Information and Communication Technology at Allama Iqbal Open University
​Amir Ismail is not an individual but an institution in itself.
I have found him polite and nice gentleman who loves to serve beyond bounds. I highly highly endorse him as man of integrity and honor who cares his clients more than what one expects from him.
May 23, 2010

Dr. Zeb Sajid
Dental Surgeon
​This journey started sometime in March 2011 when we finally decided to go for Canadian immigration, after some research we get to know about Amir Ismail & Associates so we decided to get in touch with them. This was the best decision we could have made! Right from our first meeting with Ms. Charlene we were sure that we have come to the right place.
Amir Ismail & Associates (AIA) guided us through each step of the process very smoothly. With the experience AIA have in the field, nothing ever seemed to be too much a trouble. With our countless questions, e-mails and phone calls which was always answered very promptly.
We received regular updates on the progress of our application as well as accurate forecasts as to how long before the next stage would be completed. Our whole process for Canadian Immigration was completed within 16 months just because AIA didn't waste a single second during the process.
It's hard to express our gratitude in words; we cannot thank you enough for helping to make our dreams come true. Thank you for all the hard work continues effort and especially being so supportive.
We highly recommend Amir Ismail & Associates. They are the most professional people in immigration industry in Canada and Pakistan.
May you continue to help people in their quest for migration, Ameen! Best Regards,
​Dr. Zeb & Family
August 23, 2012

ACCOUNTING PROFESSIONAL – Specialist in Building Long-Term Relationships and Increasing Bottom Line
Immigration consultancy is one of the most notorious fields of consultancy with stories of fraud and run away's a common day hearing, but Amir has instilled extreme confidence purely through his professionalism and expertise on the area. I also started off with cautious but it all changed very quickly. Amir is never afraid to tell you the best possible approach even if its against your wish but delivers the desired results. I wish him great luck in his work and future.
​August 31, 2012.

Dr. Hina
Medical Professional
Dear Mr. Amir Ismail,
We all are extremely grateful to you and your team for your professional services and help that you provided us during entire immigration process. We applied in Fast Track for Skilled Workers and received our visas without having been convoked for an interview. That was wonderful! Many of our colleagues and relatives are already in touch with you to seek your guidance having learnt about our success and through your commendable services.
We are looking forward to receiving similar assistance in our settlement in Canada too. We highly recommend Mr Amir Ismial to those who do not wish to compromise on quality and are interested in being served by only a licensed and authorized immigration adviser.
Best regards,
Dr. Hina & Family
August 10, 2012

Mr. Abdul Samad Maik
IT Business Manager
Dear Amir Ismail & Team,
My decision to get the fast track immigration program had so much to do with your quick, accurate, and competent response and service. The program is great but what impressed me the most was the service you provided.
Your company is remarkably outstanding for prompt, courteous customer service. I never hesitated communicating with you and your staff. I'm impressed with your company as well as your ability to provide the assistance needed.
I must say that I am very impressed with your Help desk Team. I will never forget the customer support demonstrated and proved by Ms. Charlene. I wish every Immigration Adviser had the same ethics and quality.
I want to tell you that dealing with your company have been an absolute delightful experience. Thank you and all those who work with you for the high level of professionalism you demonstrated and for the customer Service –with a capital S.
Thank you very much for your wonderful support. It's incredible.
It's indeed a pleasure in recommending your company to all of my friends and acquaintances.
Best regards,
Abdul Samad & Family
25th September, 2012

Dr. Kiran & Dr. Mustafa
Dentists
Dear Mr. Amir,
Over the past two and half year we had been using AIA consultancy service for processing our Canadian immigration. We are pleased to state that we always found the service to be prompt and dependable.
We highly recommend AIA for their skills, knowledge and reliability. Please extend my appreciation and thanks to your wonderful staff.
​Best Regards
Dr. Kiran & Dr. Mustafa
14 February 2013

Dr. Diba Salahuddin
Medical Practitioner
Dear Mr Amir
Today we have received our passports today stamped with our immigration visa in order to make our landing. My husband and I wanted to thank you personally for everything but since you aren't in Karachi nowadays I am writing to you.
Looking back I realize how smoothly everything has moved and how lucky we were to be referred by a friend to you. Thanks to you and your team here especially Charlene (whom I found extremely efficient, courteous and always available at office times even on troubled days in Karachi). Our whole process of us beginning to think about it,till completion took less than 3 years. Much quicker than we anticipated.I always felt glad we had asked for your services as there were always small details which we were unaware of or could have overlooked. This could have delayed things a lot.  We never encountered any difficulties throughout the various steps  and I would highly always recommend you and your team to any relative or friend who needs assistance as you know I have already done so.
Lastly I want you to know that other than your efficiency I always felt very comfortable with your utmost decent mannerism which also must have been a criteria in choosing someone like Charlene . Thank you and we will be keeping in touch with you.
Diba Salahuddin
29 November 2012

Mr. Shehryar Kazmi
Manager IT, Sui Southern Gas Company
Dear ​Mr. Amir Ismail,
​
I am thankful from the bottom of my heart for the support and excellent professional services rendered by you and your staff. I am also thankful to you for your assistance you are providing to my colleagues for achieving their immigration goals.
​
Wishing you and your team all the best.
​
Shehryar Kazmi

Mr. Zufiqar Ali Bhatti
Accountant/Financial Manager
​
I would like to thank you for your valuable professional guidance towards achievement of Permanent Resident status for me and my family.
Best regards,
​
Zulfiqar Ali Bhatti
Mrs. Nadia Kashif
Chartered Accountant
​Thanks Amir for the commendable expertise and assistance in our immigration procedure.
​
Sincerely,
​
Nadia Kashif

Syed Namwar Rizvi
IT professional
​
Amir handled my UK Highly Skilled Migrant Program application in 2005. I was amazed by the quick result and proficient services provided by this immigration adviser. He was again instrumental in assisting me in my Canadian application in 2008 and things went smoothly as usual. I have no hesitation in recommending his professional services to anyone looking for reliable services of an authorized immigration representative.
​
Syed Namwar Ali Rizvi

Mr. Farooqu uz Zaman
Construction Manager
No doubt that the immigration process, while it seems straightforward, is even close it it by a fraction. It is the quality of a trained and experienced immigration adviser to navigate you through the complex maze of immigration law and ever changing and evolving policies/ Amir did exactly the same and here we are ready to land in Canada. Looks like yesterday when we first met with him at his local office during his trip. He is simply one of the best.
​
Farooq uz Zamana
10 February 2013

Mr. Atiqur Rehman
Management Accountant
Dear Mr. Amir and the team,
​
Please accept my gratitude for the extra mile you and your staff have gone in concluding our application so nicely and promptly.
​
Sincerely,
​
Atiqur Rehman
Mr. Atif Hussain
Advertising and Marketing Consultant
My experience with Amir Ismail Associates (AIA) has been terrific. Every member of Amir's team has interacted with me in a very professional manner throughout the application procedure. Their meticulous cooperation extended not only during the preparation and submission phase of my immigration application but also later after the approval, at a more personal level, helping us with useful information required to settle down in Canada. Although, there has been occasions where I as a client had my reservations on handling of my case but these issues were taken care of with consideration and care by AIA team. I am really grateful to AIA's efforts to help me achieve the Canadian immigration, I will recommend AIA to all businessmen and skilled professionals who wish to embark on a journey to Canada as immigrants. Thanks AIA !
9 August, 2102

Mr. Adil Shamim
Advertising & Marketing Professional
​
Dear Mr. Amir Ismail,
Let me take this opportunity to thank you for a job well done regarding my Canadian immigration!
Personally, I am very impressed with the professionalism, dedication and attitude of you and your team towards making this a reality. Your attention to detail, prompt communication and transparency in dealing with all matters related to my case, really makes you stand out in the market compared to other service providers.
I applied in July 2011 and to receive my medicals in March 2012 is a clear reflection of the quality of your services.
I will definitely recommend you to all my friends and relatives who are looking to immigrate to Canada.
Regards,
Adil Shamim
20th June, 2012

Mr. Samiullah Ansari
Mechanical Engineering
​
Mr. Amir & his team are dedicated to their work of providing exceptional immigration services from initial assessment till final issuance of resident visa for a nominal fee which is worth spending.
In my case I have tried online assessments for Canadian Immigration many times in past but filling out application forms and compiling all relevant documents always put me off however Mr. Amir encouraged and satisfied me by confirming on my initial assessments that he will refund service charges if application is rejected by CIC.
I received application and assessment confirmation from CIC within 3 months and issuance of resident visa in about one year as informed by Mr. Amir on initial assessment.
I appreciate Mr. Amir & his team for all the help and support in process of my immigration application and highly recommend new applicant to consult Mr. Amir for initial assessment & for the submission of their immigration application.
August 13, 2012

Mr. Usman Imtiaz
Project Engineer
​
Mr. Amir has lead the team from the front. I would recommend Mr. Amir as an immigration consultant. He has been professional in his approach and quiet practical as well. The same appreciation goes to Miss Charlene, a team member of Amir Ismail and Associates. She has been accommodating at every step of the way and has done quiet excellent coordination to ensure everything is done right. Thank you guys for your efforts and keep it up.
​
August 29, 2012

Mr. Kashif Memon
Program Leader, Strategist, University of Waterloo, Canada. Visiting Lecturer China University of Geo-sciences, Beijing
I know Amir in 2 capacities. One as my student and then as a professional in his field. In both I have found him to approach issues strategically with the quality of taking on challenges. His approach-ability and his ability to undertake self accountability has impressed me most. My confidence in his abilities has prompted me to refer many of my acquaintances seeking professional guidance to him.
May 1, 2010

Mr. Aamir Thobani & Zunash
Dear Mr Amir ismail,
Our journey with your firm started in 2009 when we had a vision and we came with that vision to you for guidance and support. You and your team started to clear our paradigms and broaden our visions since then. Your phrase when we used to see in the footer of emails that "trusting the foregoing is satisfactory" used to enhance my confidence in moving further for our destiny and as the time passed you guided me for us to have a better future in Canada. and now here we are at the end of 2012 and the journey ends but yet another journey is ahead of us to commence and i hope Mr. Amir and his team will be there for me and my spouse top assist us through and through in my next journey as well
Zunash and Aamir

Mr. Laiq Rehman, FCA
Country Accountant at Epson
Amir is a very detailed oriented person and gives you clear and precise guidance. I retained him for my UK HSMP Application back in 2005/2006 and he worked diligently to bring me the desired results quickly. Very meticulous and prompt.
September 8, 2008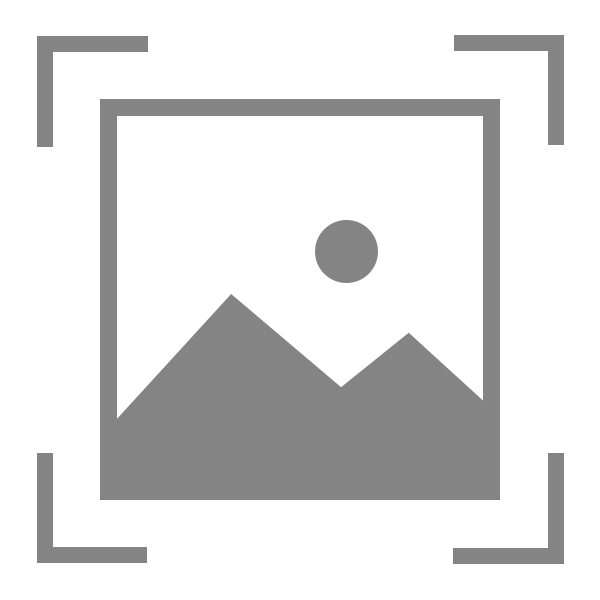 Mrs. Alia Hassan Khan
Financial Manager
​
Having applied through a top immigration lawyer and disappointed on results, I got in touch with Amir via email and then met with him at his local offices in 2008 when he was visiting Karachi. I was convinced right at the moment that he will be the right choice if I was to attempt to file my application again. I was right. We received our visa without the need of an interview. Thanks to his ability to disabuse the concerns of the officer upfront that saves a lot of time and serves in getting the desired results efficiently.
​
He has been into this business since 1991 and I have no doubt he will serve many more professionals in years to come.