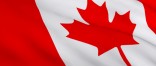 Canadian Provincial Business Programs
In Canadian law, immigration is an area where jurisdiction is shared between the Federal and Provincial governments. As such, various provinces and territories of Canada, by agreement with the Federal government, have established their own immigration programs to nominate potential immigrant for Canadian permanent residency status. Once an Applicant has been nominated by a province/territory as a Provincial Nominee, the Applicant is assured of a prompt processing of his/her Application for Permanent Residence.
As such, various provinces and territories have established their own business immigration programs. These provincial business immigration programs focus on experienced business people who may not qualify under the Investor Category or who may not wish to be subject to the Terms and Conditions under the Entrepreneur Category.
Most provincial business immigration programs require that nominated Applicant have the ability to establish themselves within that province/territory and that they develop and actively manage a business in that province that will provide significant economic benefit to the province. Personal net worth and qualifying investment thresholds are lower than those required under the Federal and Quebec Investor Categories. The personal net worth requirement may be as low as $300,000, while the investment amount may be as low as $125,000.
Please complete our business immigration assessment form, book a consultation or send us an email at info@amirismail.com to learn more about various provincial nominee programs available for consideration.
Malaysia My Second Home Program

Malaysia My Second Home Program is open to all foreign citizens (including foreign spouse married to Malaysians) Successful participants are allowed to bring their dependents (wife and children). The program allows the applicant and his family to live in Malaysia as long as they wish under a Social Visit Pass that is renewable after every 10 years. Program caters to two people of two age group, i.e., Applicants below 50 years of age and Applicants above 50 years of Age. For more information on Malaysia My Second Home Program, please contact us.
UK Entrepreneur Program
The UK Entrepreneur Program is ideal for those applicants who wish to establish or purchase a business in the United Kingdom. The applicant need to have access to at least GBP 200,000 in liquid funds, have an intent to invest the money in a new or established and viable business (residential real estate, property development and property management are not considered viable business under this program) and remain actively involved in the management of the business in the UK. The UK business must create at least 2 additional full-time jobs for UK residents.
The Applicants also need to demonstrate suitable English language skills at a minimum IELTS level of 5.5 in each skill (Reading, Writing, Speaking and Listening) or possess a university degree from one of the English speaking countries.