Book an Immigration Consultation with a licensed, authorized adviser
---
Do you need help with your visa? Are you interested in a specific immigration matter? Amir Ismail & Associates (AIA) assists hundreds of people each week who are content with our in-depth analysis of their cases and to the point consultations. This assists them in identifying the issues related to their immigration matters to allow them to put their best foot forward. Since we allocate our professional time, our only inventory, in carrying out detailed case analysis, we do charge toward it. However, if a client retain us to help with their immigration matter, we allocate the consultation fee to future professional fee if we are retained within 10 business days. Our consultation fee is non-refundable.
Below is a 24/7 open, secure and convenient way to book immigration consultations without the need to call us in Toronto. Consultations are available via PHONE, SKYPE or IN-PERSON as per your convenience. Please read our consultation booking policy before making an online or offline booking. By booking an appointment with us, your agree to the policy unconditionally.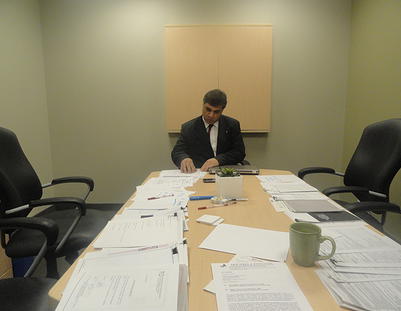 Why Choose Us:
1: We are experienced:
With our third generation in Immigration Consulting Field, we have been assisting clients in their immigration matters since 1991 and we will be more than pleased to assist you as well.
2: We've successfully assisted thousands of applications since 1991
We have assisted thousands of clients worldwide with Canadian & Australian immigration matters and we are confident we can assist you too!
3: We deliver what we promise:
We work on a settlement based philosophy which does not mean just filling out the application form. It means that we listen to you, work with you to choose the best immigration option and strategy and work through the plan in order to secure the desired results legally.