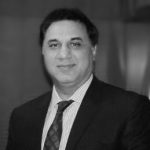 Based in Toronto, Canada, Mr. Amir Ismail is a Licensed, Recognized and Authorized Citizenship and Immigration Practitioner who has been associated with immigration Industry since 1991. Learn why he is considered one of the best immigration consultants.
Member of the Immigration Consultants of Canada
Regulatory Council (ICCRC)
Canadian Association of Professional Immigration Consultants (CAPIC)
World Citizenship Council (WCC)
Investment Migration Council (IMC)
Amir Ismail, an immigrant to Canada himself, started his Canadian Immigration career at a very young age in 1991 at his family immigration consulting firm. Immigration Consulting is the only profession he has followed in his professional career. For him, assisting clients in what might be one of the biggest and most important decision in their lives, i.e, immigrating to a new country, is his day and night routine. He has so far dedicated 27 years of his life to this profession and takes pride to being one of the only few privileged immigration advisers who have been authorized by the Government of Canada.
Mr. Ismail is based in Toronto, Canada where he resides with his wife, six daughters and a son. He is a Regulated Canadian Immigration Consultant and a Member in good standing with the Immigration Consultants of Canada Regulatory Council (ICCRC), the national regulator of immigration consultants in Canada. He is also a Member of the Canadian Association of Professional Immigration Consultants (CAPIC) and a Fellow of Canadian Migration Institute. As such, being a Regulated Canadian Immigration Consultant (RCIC) and Member of ICCRC, Mr. Ismail is recognized by government of Canada as an Authorized Representative who can deal with the Canadian immigration authorities on behalf of clients and can represent, advise or consult the clients regarding their Canadian immigration applications. The Regulated Canadian Immigration Consultant (RCIC) certification confirms that the consultant is an authorized representative recognized by the Federal government organizations including the departments of Citizenship and Immigration Canada (CIC), Human Resources and Social Development Canada (HRSDC), the Immigration Refugee Board, and Canadian Border Services Agency (CBSA) as well as Provincial and Territorial Governments.
In addition, Mr. Ismail is also a Member in good standing with the Investment Migration Council (IMC).IMC is the worldwide association for investor immigration and citizenship-by-investment, bringing together the leading stakeholders in the field and giving the industry a voice. The IMC sets the standards on a global level and interacts with other professional associations, governments and international organisations in relation to investment migration. The IMC helps to improve public understanding of the issues faced by clients and governments in this area and promotes education and high professional standards among its members.
The commendable immigration and citizenship consulting experience Mr. Ismail gained while working closely with senior immigration lawyers, peers and colleagues has contributed to harness his professional competencies germane to the field of immigration consulting. This has undoubtedly given him an edge over the so called local best immigration consultants. Given the dynamics of profession and his professional obligation to his clients, he continues to acquire and develop skills through the continuous professional development activities in Canada that involves attending training sessions, seminars and information sessions related to immigration consulting business.
Immigration and Citizenship consulting and the hard work, promptness and attention to detail associated with it brings absolute joy to Mr. Ismail. According to him, seeing people succeed in achieving their immigration goals and finally settling down in their new country after experiencing the "teething effect", something that he himself experienced when he came to Canada several years ago, brings great contentment and a feeling of fulfillment. Of course, his job has also accorded him the opportunity to travel several countries and experience various cultures and deal as well as make friends with people from diversified backgrounds. Perhaps the most notable trait in his personality is his willingness to deal with each client personally to satisfy and answer their questions that helps them in making perhaps the most important decision of their lives, immigrating to a new country.

Meet AIA Team


Book a Consultation with Mr. Amir Ismail

Mr. Ismail is a top-notch professional with great depth of knowledge over vast areas of immigration matters. His advice is direct and highly effective. I strongly recommend him.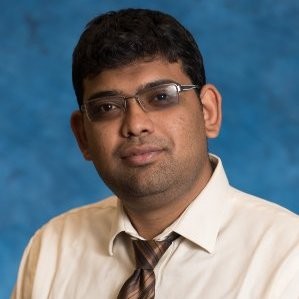 Blarko Banerjee
MBA (McMaster), BM (Berklee), Paralegal (UCLA)